Avenged Sevenfold drummer dies
---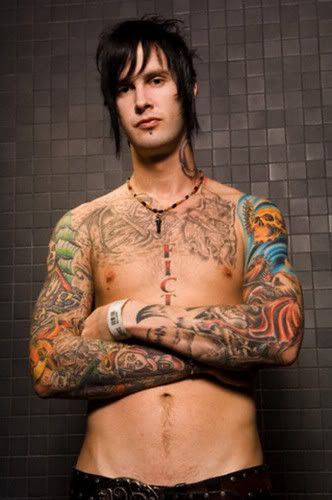 Avenged Sevenfold drummer, Jimmy "The Rev" Sullivan has died.
The band have released this statement on their official website: "It is with great sadness and heavy hearts that we tell you of the passing today of Jimmy "The Rev" Sullivan. Jimmy was not only one of the world's best drummers, but more importantly he was our best friend and brother. Our thoughts and prayers go out to Jimmy's family and we hope that you will respect their privacy during this difficult time. Jimmy you are forever in our hearts. We love you."
The Rev or The Reverend Tholomew Plague as he was sometimes known, was pronounced dead when found yesterday, 28th December. Initial reports suggest that The Rev died of natural causes. Sullivan resided in Huntington Beach, California and was married to Leana MacFadden aka Leana Silver.
Besides doing unclean vocals with lead vocalist M. Shadows in live versions of songs Chapter Four and Eternal Rest, the song Critical Acclaim featured Sullivan on lead vocals during the chorus of the song, both singing and screaming. His vocals were also featured in other songs from the Avenged Sevenfold eponymous album, such as "A Little Piece of Heaven", "Brompton Cocktail", "Gunslinger", "Lost", "Afterlife", and "Almost Easy". Jimmy also played many different instruments other than the drums, such as the piano and guitar and had used these abilities to write songs such as "A Little Piece of Heaven." Before leaving to join Avenged Sevenfold, Sullivan performed with the third wave ska band Suburban Legends as their drummer.
Pure Rawk sends condolences to The Rev's family, friends, Avenged Sevenfold and all of the A7X fans over the world.
---